LIFE AT ACTION

Action family

At Action Global Communications, our success is built on the passion and commitment of our colleagues. Explore our culture and meet the people behind the brand.
LIFE AT ACTION
meaningful connections
At Action, we take pride in our legacy of creating meaningful connections since 1971.
Finding extraordinary, dedicated people is the beginning, ensuring they have an environment they can thrive in and nurturing their professional and individual development all while focusing on their well-being is something we take very seriously. We honor our legacy and always strive for a better future by embracing and proactively driving change.
We are curious and relentless in the pursuit of our purpose to create meaningful connections that foster trust, inspire actions, accelerate change and drive impact.
We are open-minded and open-hearted.
We are proud of what makes Action 'Action'; our cultural diversity, our unique geographical reach, our sincerity and our focus on collaboration and team spirit.
Meaningful connections start from within with extraordinary people coming together in collaborative work environments where challenges become opportunities and colleagues become family members.
As a family business, we respect and value our members for the diversity of their personalities and perspective. We like to see each other succeed and never get tired of exploring and discovering new ways of doing things.
We believe in the power of communication. At Action, your voice matters and your opinion counts.
Being part of the Action family gives you a strong sense of support and belonging and also encourages you to be your authentic self, allowing you to fulfill your professional aspirations easily.
Here, your skills are recognized, your achievements are celebrated, and your dedication is rewarded.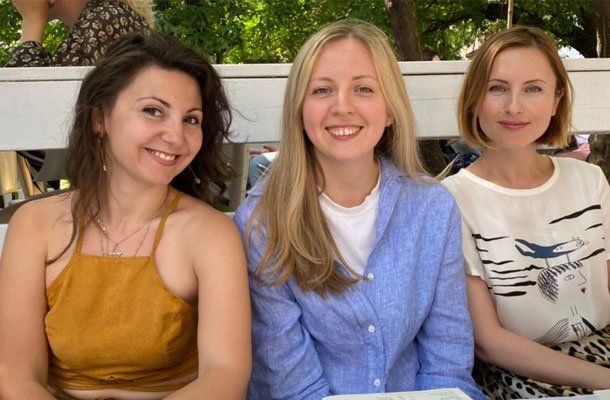 Careers
current opportunities
We love our people to unleash their own individuality and bring that smart thinking and creativity into their work every day.
If you feel like you would thrive in our multi-cultural team, check out our openings.
LIFE AT ACTION
60 sec of Action
Meet the people behind the Action logo.
As a multinational organisation with a unique geographical reach, we consider it a key catalyst to our growth to be working with talents from diverse backgrounds. Get a behind-the-scenes look at life at Action and get to know our take on the hottest trends shaping today's marketing communications landscape.
Join Us
join the action
We are always on the hunt for smart thinkers and doers. If there are no open positions that match what you are looking for, feel free to send us your video or contact us at
[email protected]
contact us