COMPANY NEWS
Action shortlisted for ICCO Global Awards 2023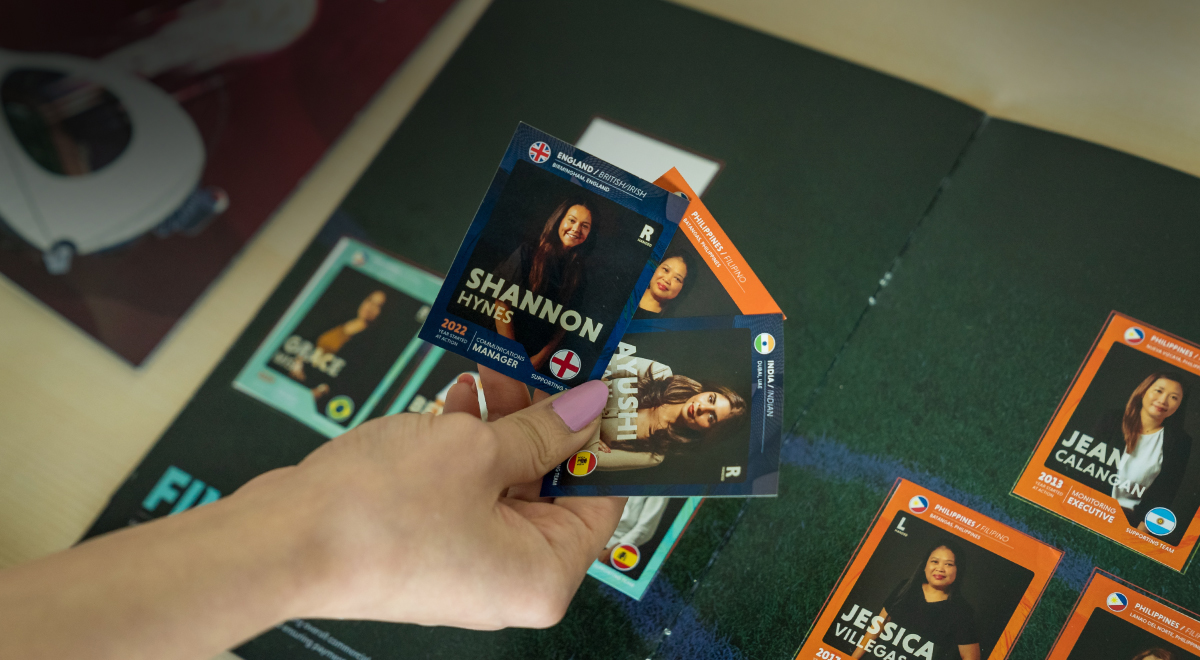 How do you balance ongoing agency and headcount growth, hybrid working structures, and post-pandemic staff churn with Action Global Communications' long-standing commitment to fostering people-first, family-centric work environments where teams feel a collective sense of togetherness?

To address the challenge, Action UAE's in-house culture team embarked on a mission to rebuild the familial atmosphere through a fun initiative designed to enhance workplace camaraderie and team building. Piggybacking on the World Cup football fever in late 2022, Action UAE devised an engaging, internal activity that aimed to strengthen workplace connections and instil a sense of loyalty within the team, while staying relevant to the world's most popular sports event that had everyone's attention.
The idea was simple: create an Action-owned Panini-style sticker album featuring all UAE-based staff, which evoked the layout of the official FIFA World Cup Qatar 2022 album. With each sticker containing a headshot and basic information, staff were encouraged to collect-them-all and, in doing so, get to know their colleagues. With sticker packs distributed weekly, interaction was essential as staff sought to swap their doubles.
The result? The campaign prompted an avalanche of sharing, conversation, and involvement between colleagues across different departments, reinforcing unity, eroding perceived cliques, and strengthening a collective sense of belonging. Staff retention in the first six months of 2023 exceeded 90%, compared to the 71% in the same period in 2022.
The initiative has seen Action UAE shortlisted for the Best Employee and Internal Communications campaign at the ICCO Global Awards 2023, a fabulous recognition of our game-changing internal initiative. We now have our eyes on London for the official winner announcement at the ICCO Global Award ceremony in November 2023.