ACTION INSIGHTS
UAE: an action–packed sports hub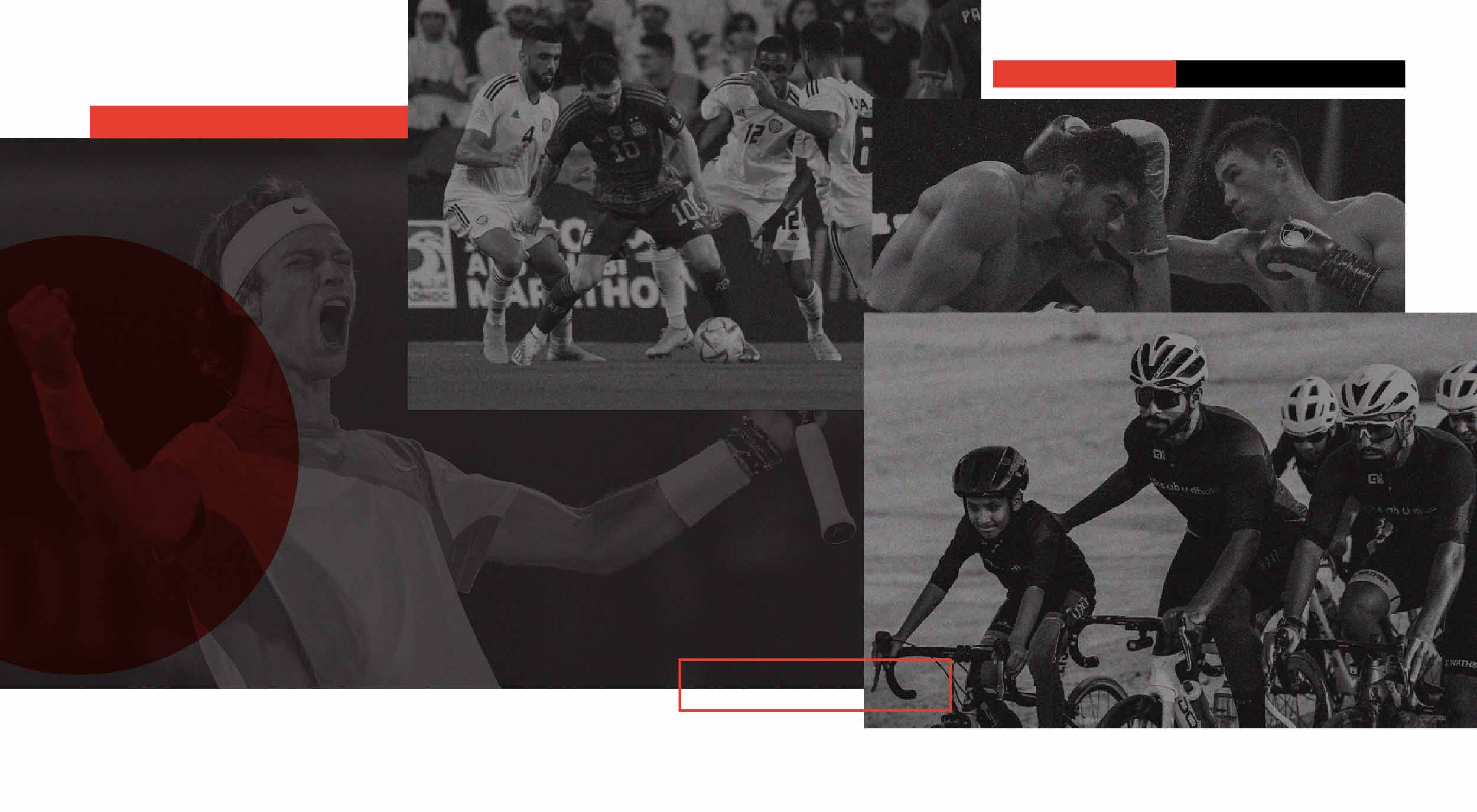 Over the past couple of decades, the UAE has made remarkable strides in establishing itself as one of the world's leading global sporting hubs. With a comprehensive approach to sports investment, the country aims to diversify its economy by increasing tourism, nurturing local talent, and fostering international sports collaborations.
Playing a pivotal role in this success story is Action Global Communications, a PR agency with offices in both Abu Dhabi and Dubai (as well as throughout the Middle East & North Africa region). Action has managed media campaigns for many of the country's biggest and best sporting events, from the FIFA Club World Cup to the Formula 1 Etihad Airways Abu Dhabi Grand Prix and the Dubai Duty Free Tennis Championships.
Barry King, Action UAE's general manager, provides an insightful overview of the country's past, present, and future relationship with sports, encompassing everything from cricket, football, and F1, to tennis, golf, basketball, padel, jiu-jitsu, and much more.
UAE harnesses sports to diversify economy and attract tourism
It is 18 years since Roger Federer and Andre Agassi stood atop the iconic Burj Al Arab hotel to play an exhibition game on its cloud-drenched helipad. The images went around the world in an era when social media was still in its infancy; suddenly, Dubai and the UAE had established a global connection with sports.
Ever since, the UAE has continued to prioritise economic diversification through sports investments, aiming to reduce reliance on oil and gas revenues while stimulating job creation and economic growth. From investing in clubs and championships to strategically promoting tourism by sponsoring or hosting major sporting events, the country has invested at home and abroad to develop world-class sports facilities and personnel. Two prime examples: UEFA Champions League winners Manchester City were purchased by the Abu Dhabi United Group in 2008 and the European Tour's Order of Merit was rebranded as the Race To Dubai in 2009.
Substantial investment has been made in modern sports infrastructure too, with the UAE's reputation as a top-tier sporting destination elevated by renowned athletes such as Tiger Woods, Lewis Hamilton, Lionel Messi, Shaquille O'Neal, and Novak Djokovic all competing in, or advocating for, the Emirates and its world-class facilities. Likewise, seemingly annual visits and warm-weather training camps by global sports franchises from the English Premier League and European football, the NBA, UFC, and many more, only serve to promote the country as a global sporting hub. The UAE has solidified its position in recent years by successfully hosting a variety of prestigious events, including the T20 Cricket World Cup and the Asian Football Confederation's Asian Cup, gradually increasing demand for specialised comms services from press office to media relations as well as social media-first content creation.
Abu Dhabi: A Global Sports Powerhouse Shines with World-Class Championships
Abu Dhabi, increasingly renowned worldwide as both an economic and luxury tourism hub, is determined to strengthen its global standing in the sports world. It hosted the FIFA Club World Cup in 2009, 2010, 2017, 2018 and 2021, welcoming the world's best football clubs, and despite the challenges posed by the COVID-19 pandemic, it showcased innovation and an unwavering commitment to sports with its ground-breaking UFC Fight Island – a secure biosphere on its own private island – that enabled the continuation of the global MMA championship during worldwide lockdowns.
Building on this success, Abu Dhabi has continued to attract an ever-increasing (and ever-impressive) range of sporting championships. From the WTA's Mubadala Abu Dhabi Open tennis tournament to the NBA Abu Dhabi Games, two of the world's most popular sports franchises have arrived in the city in the past 12 months, the latter supported by Action's specialised comms and production teams, ensuring strong media coverage for the events on both local and international levels.

Additionally, Abu Dhabi hosted its annual F1 grand prix, the Abu Dhabi HSBC Golf Championship, and its prestigious Abu Dhabi World Jiu-Jitsu Championship, the largest event on the jiu-jitsu calendar. Moreover, the rising popularity of padel was demonstrated at the WPT Abu Dhabi Padel Masters.
Dubai's Vision: A Rising Global Sporting Destination
Abu Dhabi's rise is, of course, a path already taken by neighbouring Dubai, which has leveraged sports as a tourism driver for over two decades. Often regarded as the capital's the glitzier sibling, Dubai continues to focus on sports to develop its economy. The emirate now boasts a gamut of international events across a range of sports, from cricket to football, horse racing to golf. In 2021 alone, the sports sector's contribution to Dubai's economy exceeded AED9 billion. The sector also generated 105,000 job opportunities
Recently, Dubai Sports Council approved a comprehensive 10-year strategy focused on developing the emirate's sports sector with the aim of doubling its contribution to the emirate's GDP to four per cent annually by 2033. Dubai also aims to organise 3,000 local, regional, and international events, and host 1,000 international training camps over the next decade. The number of sporting events held annually in Dubai is set to rise to 500 before eventually reaching 1,000, while the Dubai Economic Agenda D33 intends to increase the percentage of events hosted in partnership with the private sector to 90 per cent, further fuelling demand for integrated comms services with sports expertise and a proven track record of navigating a complex stakeholder matrix.
Working in this region, every day is different as new events and partnerships are announced regularly. One day we might be submitting a winning RFP for a major ATP and WTA tennis championship, the next we might be launching a new event such as the Abu Dhabi Xtreme Championship or managing media events with Conor McGregor or Shaq. At Action Global Communications, like in the UAE in general, the ball never stops rolling.

Discover more about our work in the UAE HERE