COMPANY NEWS
Who is Ms Russian Blogger?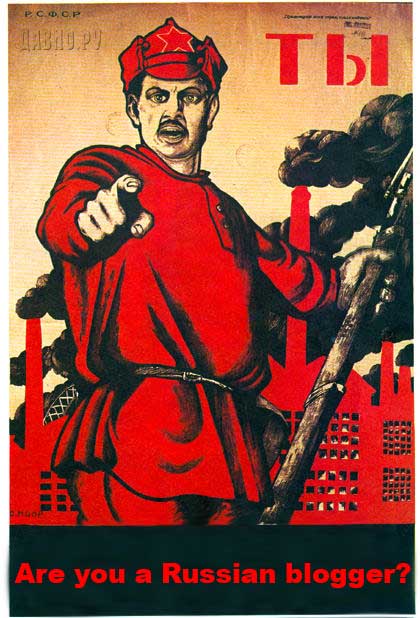 Nations differ. So, obviously, bloggers will differ between nations as well. Let's see, then who is the "Russian blogger"?
According to "Russian Blogosphere" research conducted by the leading Russian Internet company Yandex, the average Russian blogger is an inhabitant of a big city. A typical Russian blogger is a 22-year-old woman from Moscow or Saint-Petersburg, with 13 mutual online-friends, who participates in 10 online communities at liveinternet.ru or blogs.mail.ru. Though Liveinternet.ru and Blogs.mail.ru are the most popular blog sites, they are not the most influential. Companies aiming to launch their online PR campaigns usually focus on livejournal.com, which is popular among politicians, businessmen, professionals, managers, journalists, etc. Posts from this blog site are often quoted by print media. Livejournal.com's average user is a 26-year-old female, interested in sports, internal and international politics, and business. Every day, Russian bloggers leave some 1 000 000 messages, among them 300 000 posts and 700 000 comments. 26% of Russian bloggers publish only posts, 21% only comments, 56% both posts and comments. The average blog post of a Russian blogger consists of 101 words.