COMPANY NEWS
PR and Communications in the 'Fake News' Era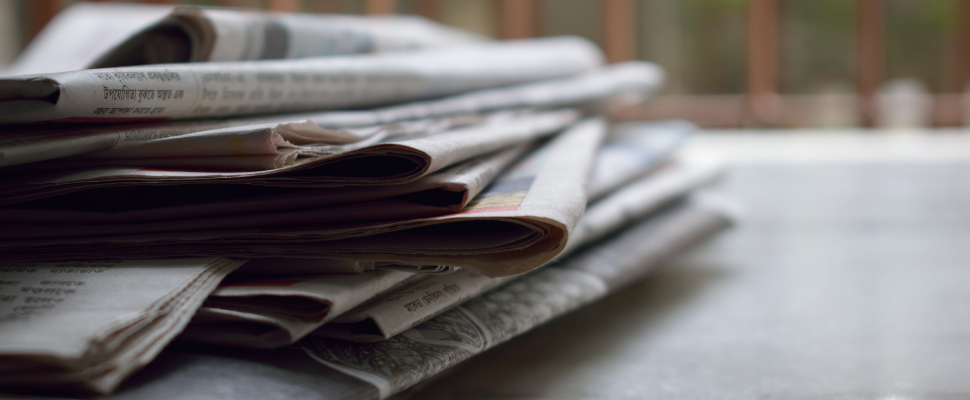 By Dennis Duncan, Account Director for Action's International Client Hub
The last couple of years have seen a huge shift in perception of, and attitude towards, media and news. We live in times when even reporting from the most legitimate of news outlets is cast aside by the words 'Fake News' – and this from authorities as highly ranked as the President of the Free World. For PR firms, whose legitimacy depends massively upon the messages it delivers, what does this mean?  And what is the fallout of 'Fake News' for the world of PR and communications?
'Fake News' might seem a distant reality for a corporate brand's PR strategy, and might even be considered irrelevant when trying to build credibility for a product or service that has nothing to do with election fixing, or political one-upmanship. But the imposition of Fake News has created problems for an industry looking to get the word out about their clients' brands. Cision's State of the Media Report 2018 states that 63 percent of people can't tell the difference between authentic news and hearsay. This means that PR pros have a tougher job of getting their brands in front of their audience, and getting them to trust and believe in them.
And this trail of trust starts with the journalists we are in contact with daily, and who we have to pitch our brands and stories to. Understandably, thanks to Fake News, they too must be more astute about the stories they write. And this is a good thing. Never-the-less, if their well-tuned senses suspect an incorrect fact, they'll drop kick your pitch into the bin. As a result, PR pros must spend more time crafting the product story and perfecting the pitch to ensure everything is fact-checked and ready for publication. It means that 'good enough' probably won't be good enough anymore. This too, is a good thing.
As a result of Fake News, journalists are actually relying on PR professionals more. According to Cision's report, roughly one in three journalists say they prefer PR gurus to have a solid understanding of their outlet and areas of research. This means that journalists are depending more and more on PR professionals to come up with factual info that they can use in their stories. It also shifts the dynamic and relationship between journalists and PR agencies. Where in the past a journalist might have preferred to speak to the brand or client directly, speaking to an external PR agency team allows for a more open and honest conversation about the merits of the story being discussed. This creates opportunities for better working relationships between journalists and PR agencies – something that was once a bit of a stigma. This is also a good thing.
Fake News has thrown a lot of journalists and credible news outlets under the bus – the banner of Fake News has decried mainstream news in such a way that people are finding it harder to believe. The truth is, Fake News now challenges good, solid journalistic integrity. 78 percent of journalists in the U.S. say that ensuring content is 100 percent accurate is the most important thing in their working day, according to Cision's report. Partnerships with PR professionals are one way journalists can continue to do their jobs well.
As a result, more PR teams are pitching to the bigger legitimate news sources as a rule. Smaller, lesser known media channels could become a thing of the past in the wake of Fake News. People trust mainstream publications, and if you get a journalist to include your brand in a story published in one – BOOM and boon for your brand. Fake News simply means PR professionals have the opportunity to deliver what audiences really need — authentic content carefully researched and written, that journalists can really use.