COMPANY NEWS
LEAP23: Action takes on the world's most visionary tech event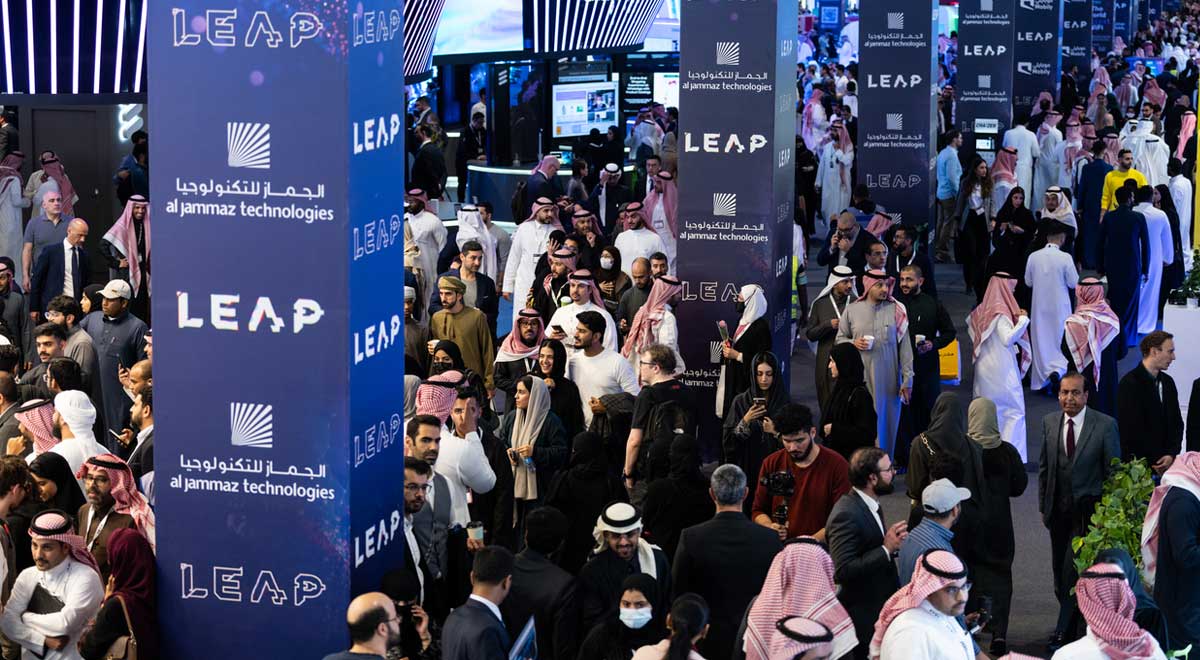 Action UAE concluded a six-week PR and media relations campaign for LEAP23, hailed as the world's top visionary tech event.
As the lenses of global news agendas increasingly veer towards Saudi Arabia to dissect eye-catching giga projects, innovative energy transformation policies, seemingly endless investment and capital opportunities, a host of sporting and entertainment endeavours, and much more, the Kingdom continues to fast-track an array of unprecedented trillion-dollar national development and economic diversification initiatives aligned with the Saudi Vision 2030 programme.
And recently, our exhibitions team at Action Global Communications UAE got a front-row seat to witness the rapid economic, infrastructural, and social change unfolding in the Arabian Gulf nation with an on-ground assignment in Riyadh at LEAP23 – the world's most visionary technology event – for the live culmination of a six-week PR and media relations campaign that stretched across five continents.
Our team joined more than 700 celebrities and experts leading 15 conference streams and investors representing assets under management topping USD2 trillion. The buzz was real, as proven by USD9bn in on-show deals and announcements.
The result?
In only its second year, LEAP shattered industry benchmarks after 172,000 attendees walked through its doors over four days in February. The record footfall ensured another giant leap for the young show: it is now the world's largest technology event by attendance.

"Jumping into LEAP, even at the late stage we did, was a fantastic opportunity for the UAE team, and the wider group network," said Euan Megson, managing director of Action Global Communications UAE. "Our dedicated exhibition team's work has navigated a wide cross-section of stakeholders, partners, and providers, all expertly co-ordinated and executed across multiple global territories right here from our MENA hub. Saudi Arabia remains a critical market in our regional network, both in terms of our own in-market clients and frequent tactical deployments on projects for Action's roster of international affiliates. Moving forward, the growth opportunities in Saudi Arabia are clear, and we look forward to numerous pipeline projects that are poised to further solidify the Action Global Communications brand in the Kingdom."

Pushing out numerous daily stories from two on-site press offices, Action's six-strong ground team was brilliantly supported by additional resources in Dubai delivering media relations, translation, distribution, monitoring and reporting. In addition to an exhaustive content roll-out that delivered more than 20 pre- and on-event stories to key media across the Arab world and 11 primary international markets, the team also executed a major regional and international hosted media and influencer programme in partnership with various Action offices, affiliates, and VAMP – a platform for mobile content creation and global influencer marketing. With post-show coverage results and reports being submitted by the end of February, the team has already LEAPs and bounds beyond the achievements of their agency predecessor in 2022.

Discover more about our Dubai hub's work HERE