ACTION INSIGHTS
how to use NFTs to elevate your brand experience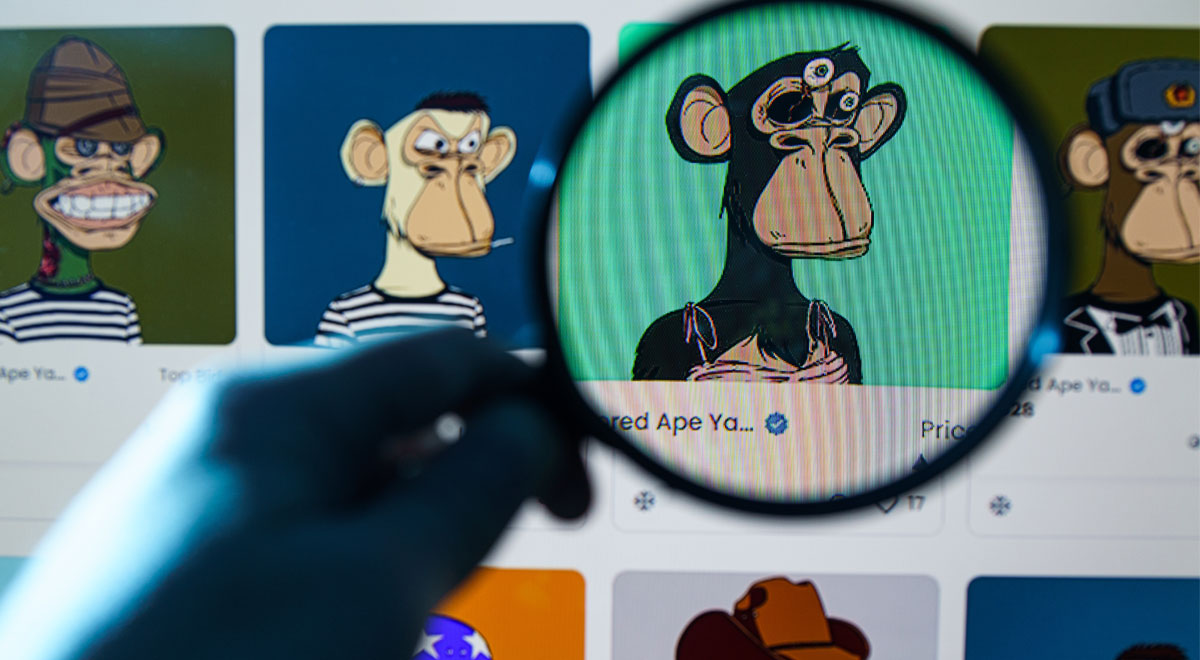 Just when we started to get our head around the immense potential of the Metaverse, another buzzword has taken the world by storm: NFTs. The fashion world went into a frenzy this month when Bella Hadid arrived in the Metaverse with a new line of NFTs. On Twitter and Reddit, you can show off your favourite NFT (non-fungible token) as your profile photo, while Instagram has announced a plan to introduce in-app NFTs letting users connect digital wallets to their Instagram accounts. And many brands, like Taco Bell, are already using NFTs brilliantly.
While some of us are inclined to believe that a 'non-fungible token' is some sort of object that you can own floating about in the digital sphere, it's actually a piece of data stored on a blockchain that can be linked to pretty much anything, from digital art to music, tickets or videos. What's important to keep in mind is that the NFT is the technology, not the actual asset that this technology (blockchain) is linked to. Individuals can then exchange NFTs, basically swapping ownership of a digital asset and whatever product that specific NFT is linked to. Each NFT is unique and cannot be replaced.
But what does all this mean for the ever-evolving world of comms and marketing? As emphasised in a MAS whitepaper on how NFTs can elevate brand experiences, they are a real game-changer, offering a totally different way of combining marketing and customer relationships, to foster genuine investment in your brand. Crucially, they are a channel that any marketing team can tap into, to target the interests of your audience in ways that have never been possible before. And because any experience can now be linked with the ownership of NFTs, there are so many possibilities for creating dynamic living experiences that will empower your business. Let's examine what NFTs can do for your brand.
Ignite a sense of community spirit
Creating genuine and meaningful brand connections is not always easy. And ensuring that you have an enthusiastic community of followers and brand advocates can pose an even greater challenge. The great advantage of NFTs is that they can help your brand enhance a sense of community spirit. Let's take promotional events as an example. Say you want to organise a fun event for a new product launch. Your brand can create a special event NFT; essentially a digital link that will give your target audience unique access to the occasion. This special pass will not only belong to a community of fans or followers that you can easily identify, but to a community that can now chat and interact between themselves (be that on Instagram, Tik Tok, or Twitter), show off their membership, and feel like they are part of something truly special. Importantly, once established, this community should evolve and flourish on its own, without much input from your end.
Build strong customer relationships
You can always track the owner of an NFT via their wallets. This means you can explore new ways of directly engaging with your customer and building on your existing or new relationships. Giveaways or contests for NFT are a great idea, as they will encourage consumers to interact with your brand. The way in which American rock band, Kings of Leon, sold NFTs for their latest album, When You See Yourself, is exemplary. Each NFT included artwork, gig tickets and exclusive tracks, generating over $ 2 million from sales. As such, NFTs offer a whole new world of possibilities, as brands are given the chance to interact differently with customers while offering special experiences and unlimited perks.
Boost brand awareness & engagement
Beyond sparking connections and building customer relationships, NFTs are a great way to effectively boost brand awareness. If you have a physical product that you would really like to promote, you can create NFTs to create a buzz around it and spread the word to audiences near and far. As pointed out by The Next Tech, digital assets can be used to create avatars for online games or to even test out new products that haven't been marketed yet. And you can even create a buzz around brand moments and experiences. The NBAs Topshot has certainly made waves of late, giving fans the chance to own, sell and trade official digital collective NFTs of the NBA and WNBA'S greatest plays and players (they can buy their favourite basketball moments as collectibles). If, however, your business is service-oriented and you want to increase brand awareness, you may like to think about organising workshops, webinars, or seminars that your clients would enjoy. Then, create a set of NFTs, giving your clients the chance to purchase access to the event and inspiring digital assets such as audio material, videos, and photos.
New technology is all well and good, but it will do nothing for your brand if you don't utilise it to your advantage in the right ways. When it comes to NFTs, don't rush the process. Keep things simple at first because they are a whole new ball game for everyone right now. It's essential that you first guide your target audience through every part of the new NFT experience – become a voice of authority and take them on a journey into the transformative world of NFTs together – if you want to then cultivate connections and boost brand engagement. And any brand just dipping its toes into the exciting world of NFTs will need to create a strategic plan about how they will be utilized effectively to boost business. Plan ahead, and map out your short-term and long-term strategy carefully, because, by the looks of things, NFTs are here to stay!
If you would like guidance on how to use NFTs to boost interactions with your customers and help cultivate genuine and unique experiences with your target audience, our experts at Action Global Communications are here to help. Reach out to Nikolas via email at [email protected].